CRANE-X7
X7 is compact, well styled and compatible for Ros Kinetic Kame and suit for research on collaborative robots. Compact and Stylish! It is ideal for research of collaborative robots.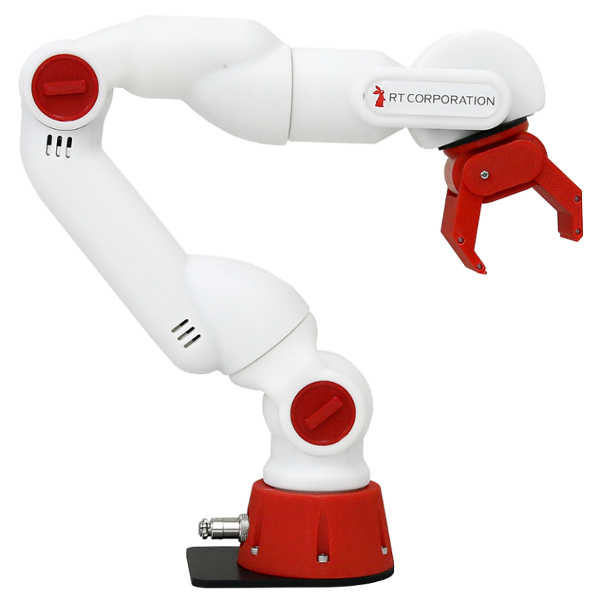 Features
Work operation with obstacle avoidance Redundant 7-axis, orthogonal-axis design allows for close-to-human operation depending on the program. You can set the action to avoid obstacles.
Selectable Mode By the ROBOTIS servo, the position, speed, and torque (current) control can be selected in the mode.
ROS Adaptive Standard ROS Support. Combined with a variety of ROS packages, the range of research is broadened.
Two Finger Hand End effecter equipped The CAD data will be released. You can make your own spare parts for repair, or make your own hand.
Compact Body Body weight is approximately 1,800 g Easy to carry and easy to set on a desk with a clamp.
Selectable body color You can enjoy the color variations of the body parts. The color can be selected from white 、 black 、 red 、 blue 、 yellow 、 green.
Videos
CRANE-X7 Dice Stacking Demonstration
CRANE-X7 Dice Sorting Demonstration
CRANE-X7 ROS Operating Screen
CRANE-X7 Node.js+Three.js
CRANE-X7 Gazebo