AMIR 740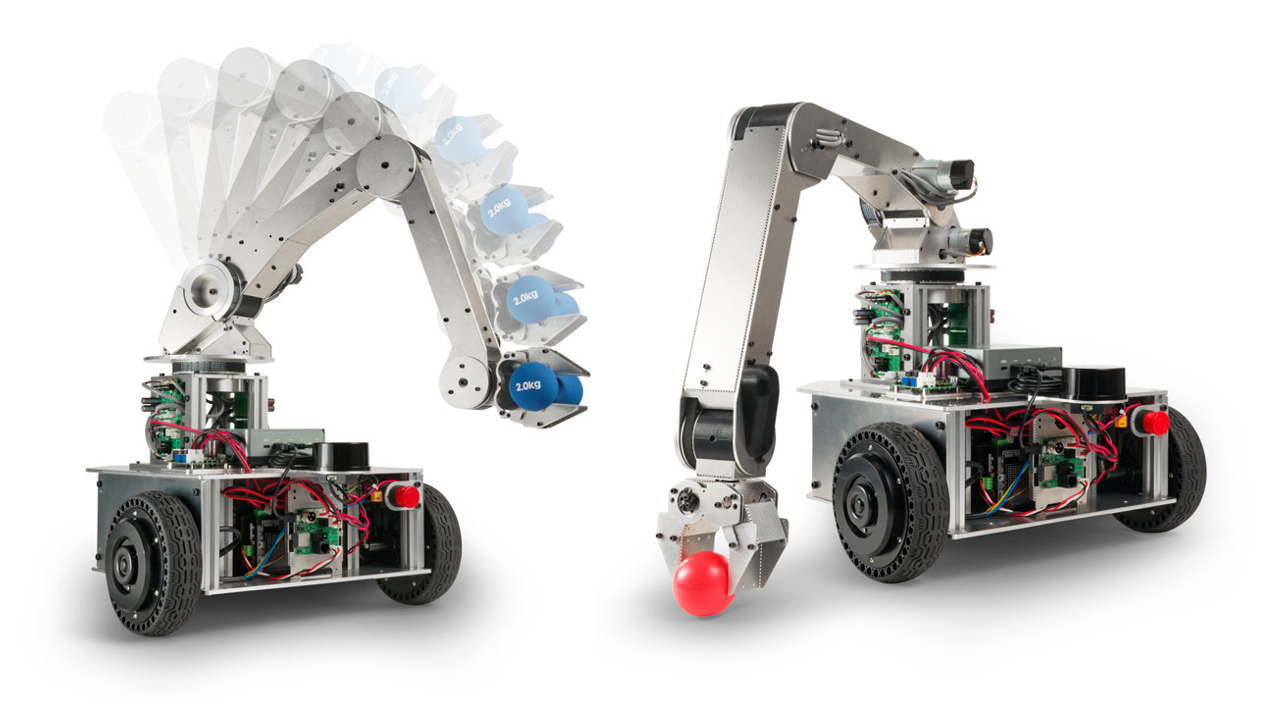 AMIR 740 (acronym of Aluminum Manipulator that's Interactive for Rover) is a robotic arm designed to be mounted easily on a mobile robot developed by Vstone Co., Ltd. for researchers. It is made from aluminum, has a 2kg payload, and a 740mm reach.
Features
High Payload Ratio AMIR 740 has a payload of 2kg and weighs just around 7kg, with a 28.6% payload ratio.
Built sturdy AMIR 740 mechanical structure is made out of machined aluminum, making it sturdy.
Built-in Gripper AMIR 740 comes with a built-in gripper, with a 90mm stroke, allowing it to grasp a variety of objects.
MoveIt Compatible AMIR 740 can be controlled with MoveIt and is also compatible with Vstone's mobile base robot ROS sample packages.
ESP32 main board With ESP32 built-in, users can program AMIR 740 with Arduino IDE. Users could also control AMIR 740 wirelessly, through the integrated Wi-Fi and Bluetooth functionality.
---
For more information, please visit Vstone's website (Japanese)
Other related links
Follow Vstone on